Majo Medicine is a natural, ethical and organic skincare and wellbeing brand, embracing the alchemy of Japan and Scotland. We make cruelty free, vegan products that are packed full of potent, high quality organic ingredients as well as embracing innovative biotechnology such as fermentation. We love plant science.
We are on a mission to help people (including ourselves) feel good from the inside out - investing in our future, by healing our past, and fully appreciating the gift of now. We are passionate about re-inventing the word beauty and medicine. We are a proud member of 1% of the Planet. We work with inspirational, non-profit charities to help make the world a more sustainable place.
OUR PHILOSOPHY
- PRO AGEING WELL™ -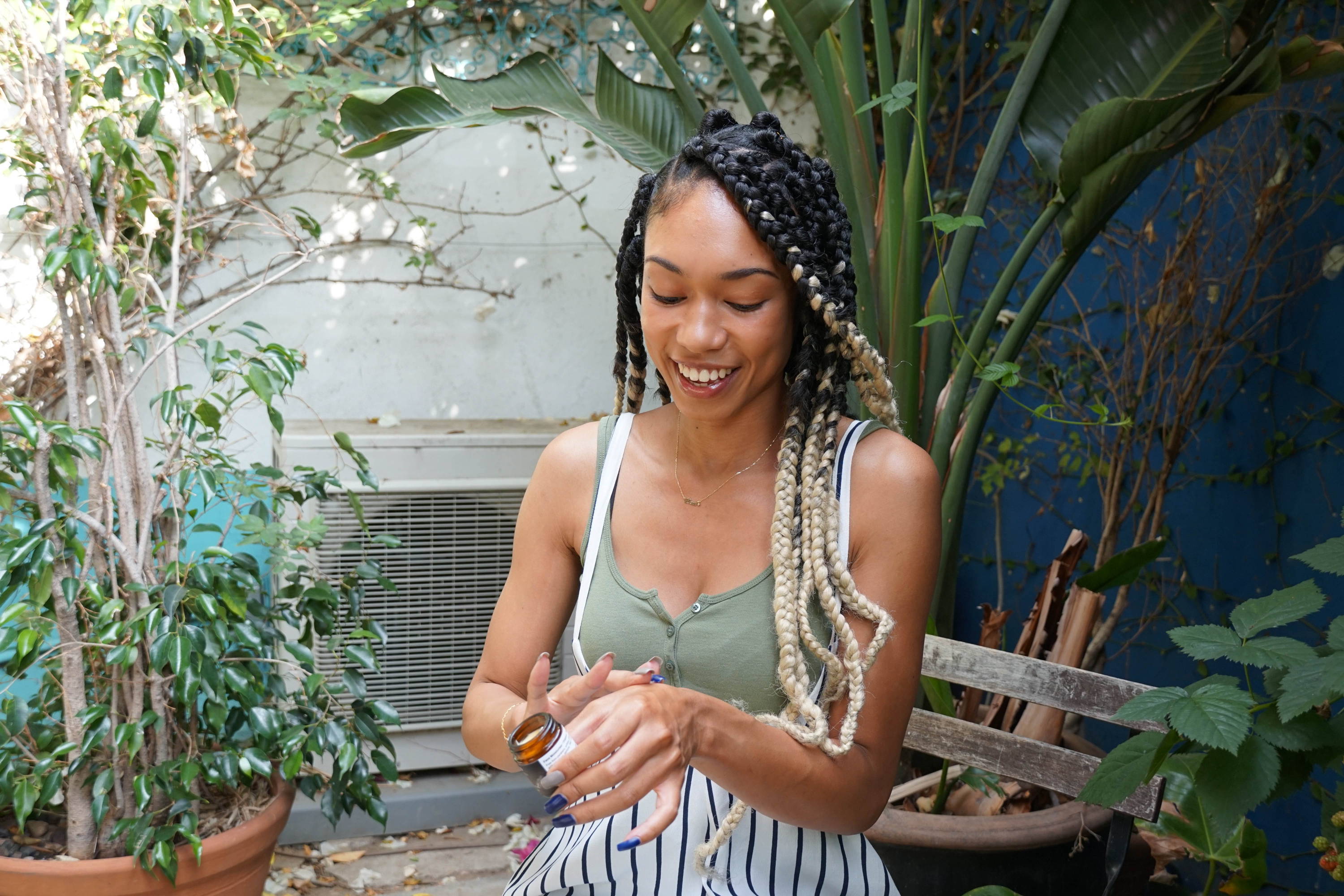 We can look and feel youthful without the stress and constraints constantly surrounding us. We are aspiring to shift the concept of beauty and the ageing process. People who are "well" in their body AND mind naturally look good, youthful, charismatic and attractive, no matter what their age. This is why we want to avoid the term anti-ageing and promote « pro ageing well » instead.

At Majo Medicine, we believe in the magic of human beings and their infinite potential. We believe our greatest lesson is to remind ourselves daily that we already have everything we need within ourselves.
Beauty is in the wellbeing of the mind and body - it's about authenticity, confidence, charisma, character and being comfortable.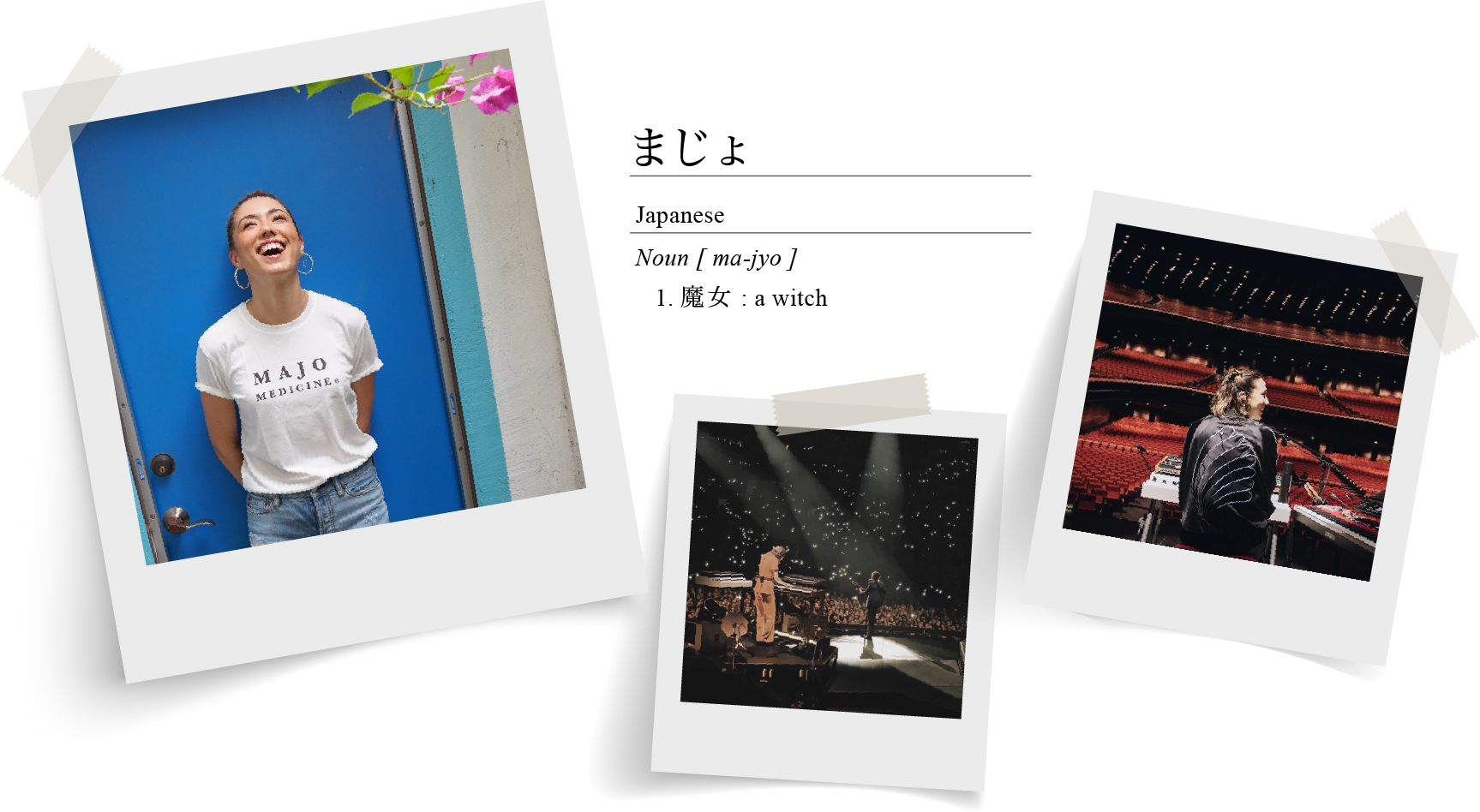 I was born in Osaka, Japan, and raised by a Japanese father and a Scottish mother. Both of my Japanese grandparents were from Okinawa – a cluster of tropical islands below Japan – so I was heavily influenced by the Okinawa culture and the way of living. Honestly, it's the most beautiful, spiritual and magical place. (Did you know Okinawans live the longest in the world?) Scotland was my home for the latter part of my schooling before I moved to London to study music at university. I'm now a full-time touring musician.
I travel frequently. I love my job but it's intense and my skin suffers the most. It gets dehydrated and tired even though I always drink lots of water and look after myself. I used to buy the most expensive skincare products, thinking they would be good for me. But nothing actually helped my sensitive skin and I realised how fussy I was when it came to scents, textures and what was in the products. My interest in understanding the ingredients list (INCI) on skincare labels grew. I was/am always trying to find new, natural ways to nurture myself.
In 2014, I took some time out of music. I went to India to complete my yoga teacher training, something I had always wanted to do. That same year I also started to deepen my knowledge on natural skincare. I did lots of research, studying and experimenting, and my passion soon became overwhelmingly popular with friends and family. I decided to spread the goodness and Majo Medicine was born in 2016.
"Majo" means witch in Japanese - Magic Woman.
When I was little, I used to dress up as a witch every day, until I was about 12 years old. Totally in character, I was obsessed. I used to make potions in my grandfather's Japanese garden using grass, sticks and mud etc. I talked to the garden too, and to all the gods and creatures who were my helpers. I loved mixing things. I really believed I was making medicine. Majo Medicine is dedicated to this young witch (my younger self) who truly believed in the power of nature. Every potion is made with infinite love and care.

- Clare Uchima